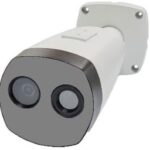 Dual-Spectral Thermal Image Camera
AI Thermal Imaging Camera: Automatically temperature detecting on multiple targets.
FaceAI Operating with Thermal Tracing technology: Temperature Display around face, quick response and trace.
Fever Alarm Warning-Face image captured on temperature above 37.5°C/99.5°F.
AI Tracing technology-Precisely temperature detection on fast moving, mask wearing, and cap/hoody wearing.
High Resolution Sensor Chip- 250*190 pixel,Thermal conductivity < 50W/m-K,Precise temperature ±0.3°C
Fast Temperature Measurement: 10 fps/sec., distance 3 to 4 meters, up to 5~7 objects/sec.
Outdoor Using Available.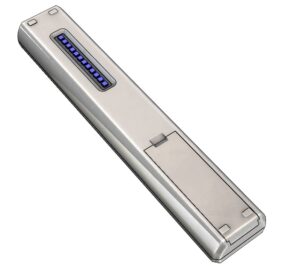 Portable UV_C Sterilizer
Medical Grade Deep UV-LEDs (DUV-LED) Japan Chip Module

Longer life, and ECO/Green than UV Lamp
Mercury Free

UV Intensity /UV Dosage per Second: 40480 uJ/cm2@270nm wavelength

Disinfect/Destroy 99.99% Germs DNA/RNA less than 5 seconds
Made In Taiwan-Accept OEM/ODM Order
Deep UV-LEDs are Prohibit using on Live objects (human beings and animals)

UV light damages human skin, so it should only be used on objects or surfaces.

Beware of that UV radiation "can cause skin irritation and damage your eyes." 
List of OEM/ODM DUV-LED Sterilizer
OEM/ODM Design

OEM/ODM Design-Type I

OEM/ODM Design-Portable-Model A

OEM/ODM Design-Portable-Model B